THIRD MAN MUSEUM
"THE THIRD MAN" AND POST-WAR VIENNA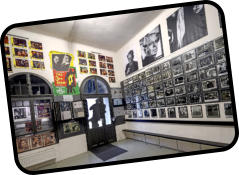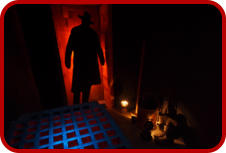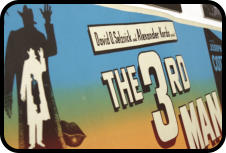 THE MUSEUM
The THIRD MAN MUSEUM is THE place to go for film fans and all those interested in the post-war
history of Vienna.
The Third Man", a British-American production filmed in post-war Vienna, opened in London in 1949
and became a huge box-office success all over the (Western) world. It made the simple musician
Anton Karas a world star.
Private museum without sponsors and without subsidies, but a 100% passion ! The THIRD MAN
MUSEUM is the project of two enthusiasts: Gerhard Strassgschwandtner and Karin Höfler.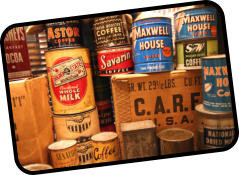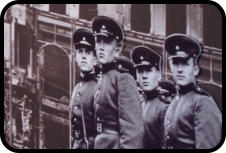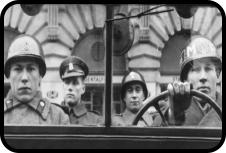 COLLECTION ON "THE THIRD MAN"
Our collection shows items from
premieres as well as from numerous
rereleases from more than 20 different
countries: Great Britain, the United States,
Argentina, Australia, Austria, Denmark,
France, Germany, Japan, Sweden, Spain,
Mexico, New Zealand...
In 15 rooms 3000 original exhibits and
documents are on display: 420 cover
versions of the "Harry Lime Theme", the
zither used by Anton Karas to record the
film music, original scripts, cameras used
on location in Vienna, a short screening
with a projector from the time, the cap of
Little Hansel and much more...
COLLECTION ON POSTWAR VIENNA
British producer Alexander Korda wanted
to create a movie about post-war Europe.
He chose Vienna, which was divided into
four occupied zones by the U.S.A., Great
Britain, France and the U.S.S.R. All four
powers worked together in the Inner City.
Graham Greene's sensitive research and
Carol Reed's documentary style make "The
Third Man" a unique testimony of post-war
Vienna. In our museum a wide range of
original documents illustrate the daily life of
those days between bombed out buildings,
hunger, black market and demarcation
lines. Movie quotes from "The Third Man"
give information on the time and an
unusual approach to history.
THIRD MAN MUSEUM
"THE THIRD MAN" AND POST-WAR VIENNA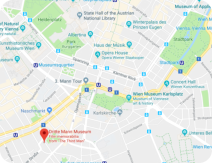 SEASON START!
Open again
EVERY SATURDAY 2-6 PM
Private tours anytime possible!
>more info